Kawhi Leonard wasn't trying to hide his identity while on vacation with his family in Cabo.
The 28-year-old typically keeps things pretty low key but his outfit during some following the offseason was pretty loud. How? Well, it said his name on the back of it for crying out loud! Kawhi was captured rocking a New Balance jersey which read 'Don't be mad' on the front. He's covering his face in one of the photos and we're not sure if it's because fans caught note of him. But what else do you expect when you wear an outfit like that!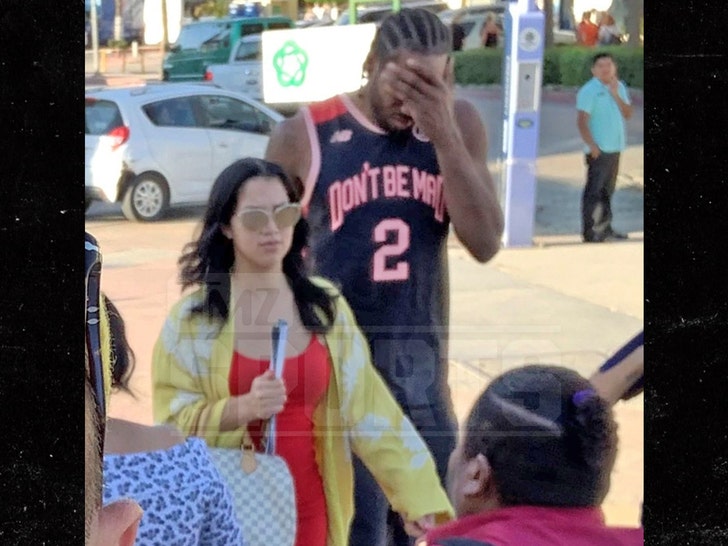 Okay so this actually does make some sense. The Klaw is ALWAYS wearing a jersey. Even his daughter pointed it out over the NBA's All-Star weekend for crying out loud!
Also- anyone notice how he just palmed his daughter's head? Guy's got absolute mitts!
It's nice to see the reigning Finals MVP was able to get a little down time in before the Clippers return to action on Saturday. We love you Kawhi, don't ever change!
(H/T TMZ)