Stars Wars Night is easily the most common and most popular theme night hosted by sports franchises. After all, you very rarely come across someone who says they aren't a fan of the series, so we get why every team wants to get in on the action.
The ECHL's Atlanta Gladiators stepped up and hosted their Star Wars Night on Saturday night when they played the South Carolina Stingrays, and they went with some awesome Boba Fett-themed jerseys for the special occasion.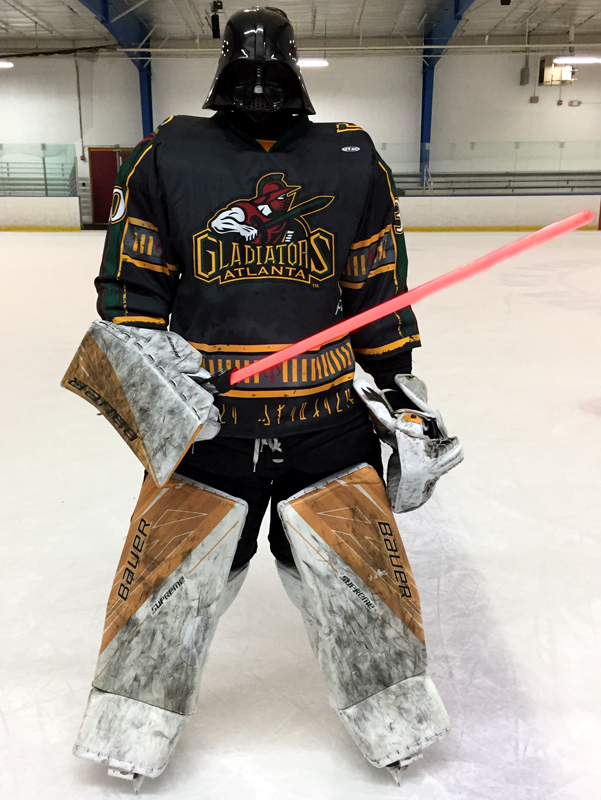 The entire team looked pretty sharp in their jerseys when they hit the ice for the pre-game warm ups.
There were also some special appearances made by Star Wars characters throughout the night.

To cap it all off, the Gladiators came out on the winning side of a 4-3 game.

(H/T Twitter/j_tasca and Twitter/atlgladiators)